The dynamic Grip lead system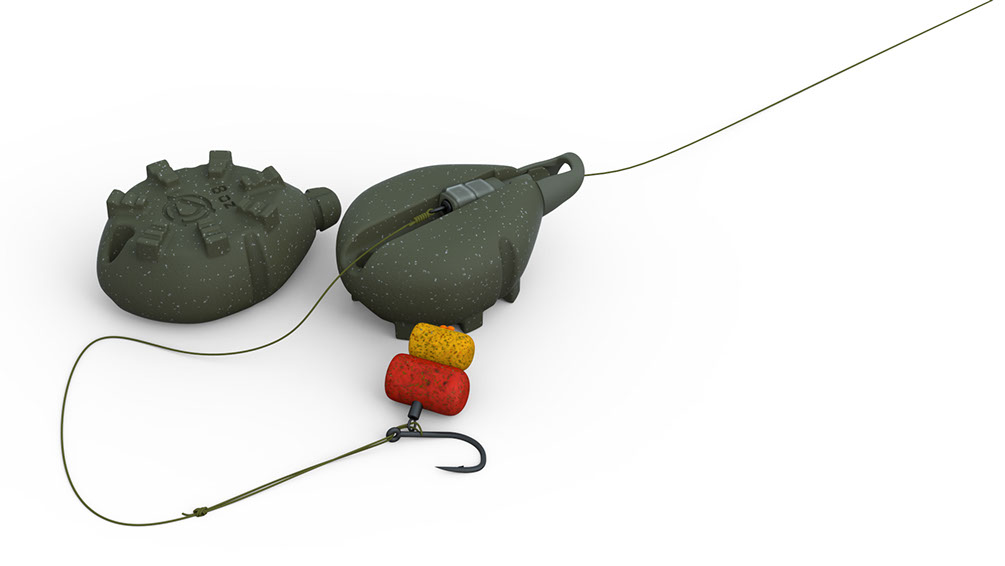 The dynamic lead system using the grip lead has been designed for angling in the most demanding specimen fishing environments, originally concept was to develop, the ultimate lead shape and system for carp fishing on large continental lakes and rivers where a boat or bait boat was typically being used for bait deployment.
The serrated grip on the underside of the lead greatly enhances rig stability and the extreme compact shape produces maximum hooking efficiency to your chosen rig.
The system was further enhanced by the addition of a hole which allows a pva bag to be tied direct to the lead which makes the smaller sizes perfect for proven rigs like the mag aligner or any situation where tangle free angling with a pva bag is an advantage.
The Angletec dynamic Grip lead system is 100% adaptable with all lead types being fully compatible with the
inboard insert, run rig clip, gripper sleeve and system swivels.
The dynamic Grip lead system is ideal for fishing over clay, gravel, light weed and firm mud.
Angletec products are protected by patent, design right, and copyright law All rights reserved. Fish Different Limited 2013